Rail Car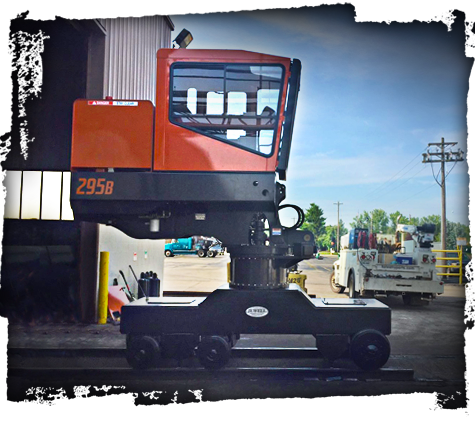 Jewell worked with another Barko dealer to provide a loader solution for handling logs at a veneer mill. Jewell designed and manufactured a self-propelled rail mount carrier for a stationary electric loader sold by the other dealer. The custom rail cart utilized hydraulic drive system power by an electric power unit. It is powered by an automatic power cable reel.
Click thumbnail to view photo gallery.
Copper Company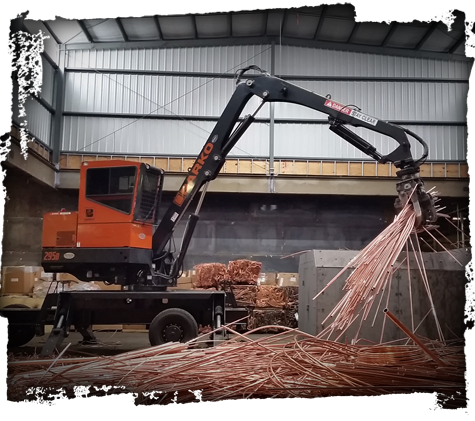 A copper products manufacturer was looking for a mobile loader that could be used inside a building. In order to provide a solution within the timeframe needed, Jewell purchased a standard Barko trailer mount loader, removed the engine, and converted it to an electric machine for the customer. The loader was then mounted on an RTC carrier.
Click thumbnail to view photo gallery.
Tracked Mill Loader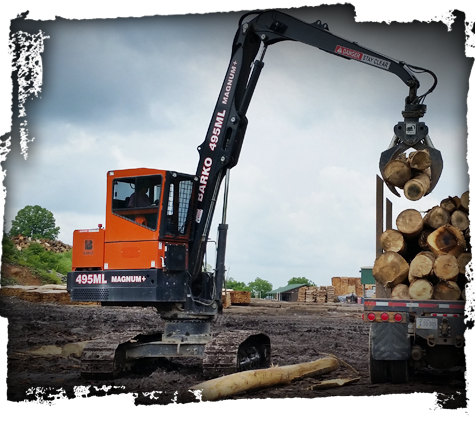 After a large sawmill operator had a tracked excavator destroyed in a fire, Jewell was able to recover, disassemble and refurbish the track frame. Jewell then mounted a new Barko loader onto the restored track frame, and the new unit was immediately put to work in the sawmill yard.
Click thumbnail to view photo gallery.